Insurance enables those who suffer a loss or accident to be compensated for the effects of their misfortune. The payments come from a fund of money contributed by all the holders of individual insurance policies. In other words, individual risks are pooled and shared, with each policyholder making a contribution to the common fund. The contribution is known as the
Premium
Premiums are paid to
Insurers
These are institutions which accumulate the money into the fund from which claims are paid. The loss is in fact paid for by the policyholder making the claim and by all the other policyholders who have not suffered in the someway. Insurers are professional risk takers. They know the probability of different types of risk happening. They can calculate the premiums needed to create a fund large enough to cover likely loss payments. Clearly, only a proportion of policyholders will require compensation from the fund at any one time so two important factors arise when calculating the premium.
The probability for a loss.
Whether the particular policyholder is above or below average in risk?
Ribha Software Consultancy Services For Insurance Company
INSURANCE APPS DEVELOPMENT
Online portals
Document management systems
Billing and payment solutions
Claims management software
Solutions for HR
MOBILE APPS
Native and hybrid mobile apps
Push-notifications
Accident reporting
GPS tracking
Payments
Claims management
INTEGRATION
Document management systems
Electronic archive systems
Financial and accounting data
Regulatory and legislative documentation
CRM
Ribha Software Consultancy Services Insurance Software Solutions
Online portal / Mobile App

User Account

Digital Marketing System

CMS

API
Growth and opportunities
Information Technology Outsourcing (ITO) is the contracting out of IT service to one or more external organization responsible for managing and delivering the required services to the client organization. Although the industry was an early adopters to IT outsourcing (ITO) and offshore models, the fastest growing insurance vertical needs IT services in Business analysis, Premium accounting, Policy owner services, corporate treasury functions, Risk analysis & Management, Data Entry and management, Data warehousing and Loan processing.
Business Process Outsourcing (BPO) is the delegation of one or more IT-intensive business processes to an external provider that, in turn, owns administers and manages the selected processes based on defined and measurable performance criteria. Business Process Outsourcing (BPO) is one of the fastest growing segments of the Information Technology Enabled Services (ITES) industry.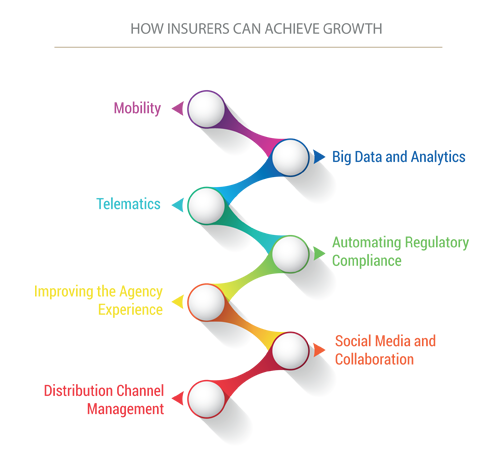 What we offer
Claims Processing & Adjudication
Channel Management Analysis for Agents & Brokers
Early Fraud Detection & Prevention
Multi channel delivery